---
April/May 2023 – ON SALE NOW
Discover new ideas for your needle in the latest issue of Stitch!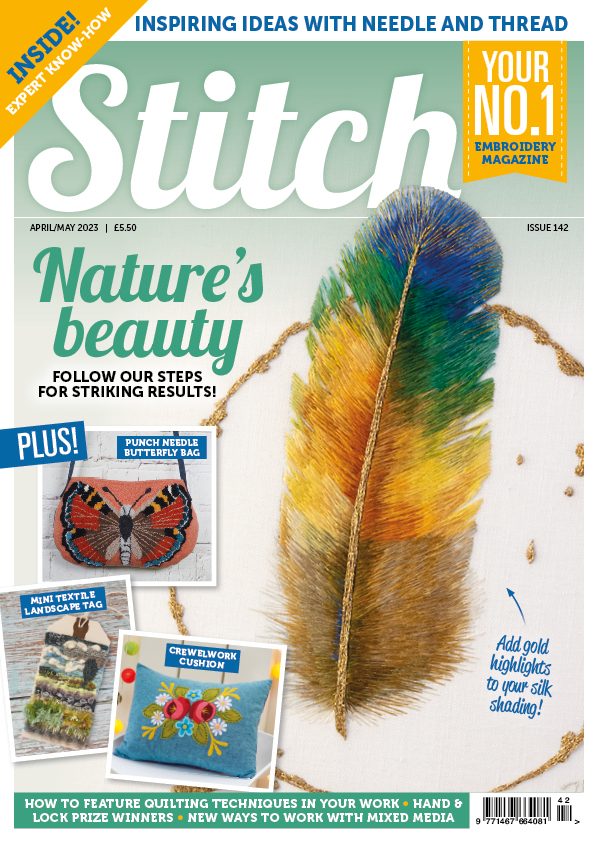 You can add gold highlights to your silk shading with Jessica Devin's luminous feather picture and be inspired by traditional barge art with Jo Avery's bold and bright crewelwork cushion. Enjoy experimenting with materials with Nikki Parmenter's floral fan and Anne Brooke's textile landscape tag. Try Chris Yates' unique layering technique to make a delicate ferns project and discover decorative quilting techniques with Maggie Gee's dimensional shell! And last, but not least – new contributor Debbie von Grabler-Crozier shares the secrets of punch needle with her beautiful butterfly bag.
Don't miss this issue, it's filled with fabulous projects, tips, advice and ideas!
Lucy Evans
Stitch Editor
---
Projects
A FEATHERS LIGHT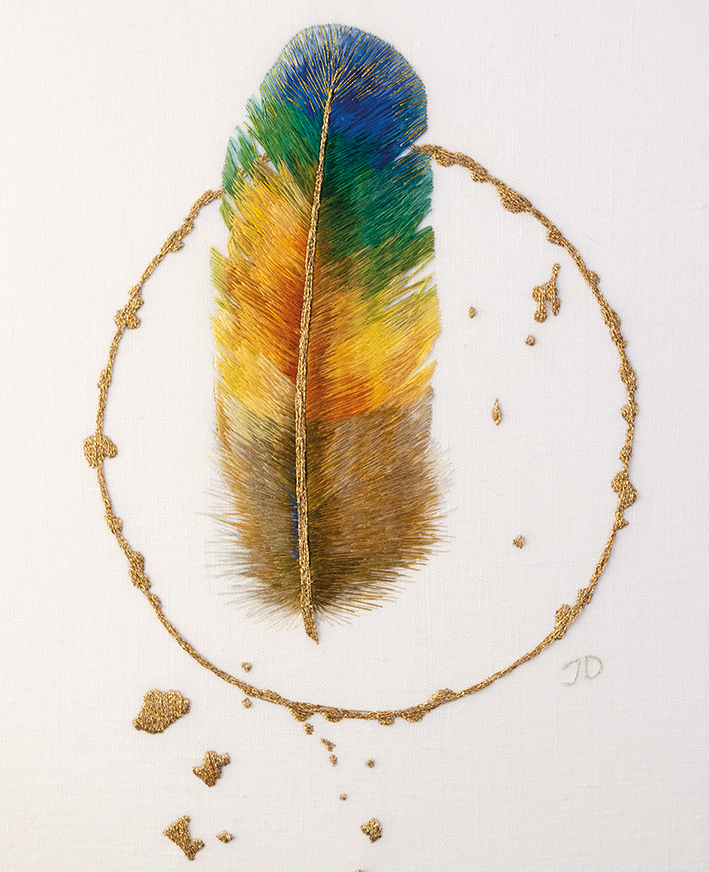 Add extra elegance to your silk shading with Jessica Devin's luminous feather project which includes gold highlights.
BARGE ART BLOOMS
Use Jo Avery's modern crewelwork tutorial to stitch a bold and bright cushion inspired by traditional barge art.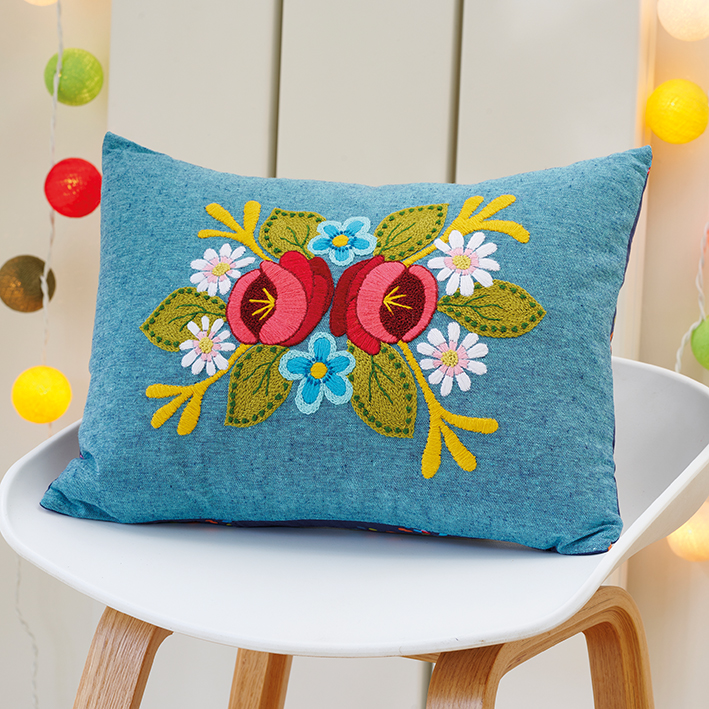 SHIMMER & SHINE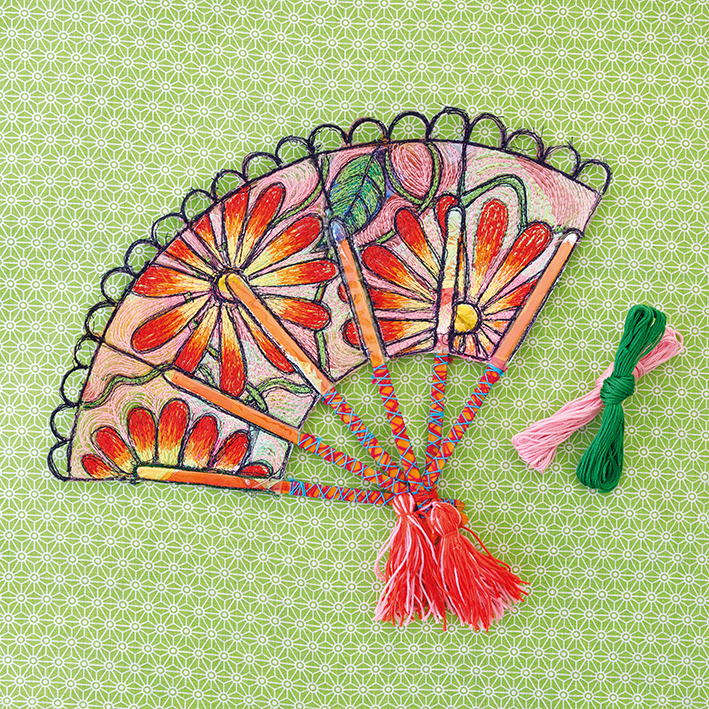 Learn how to use materials from your stash and machine stitch on cellophane to create a unique fan for display.
SET THE SCENE
Anne Brooke shows how to use up fabric scraps to whip up a mini textiles landscape on a tag.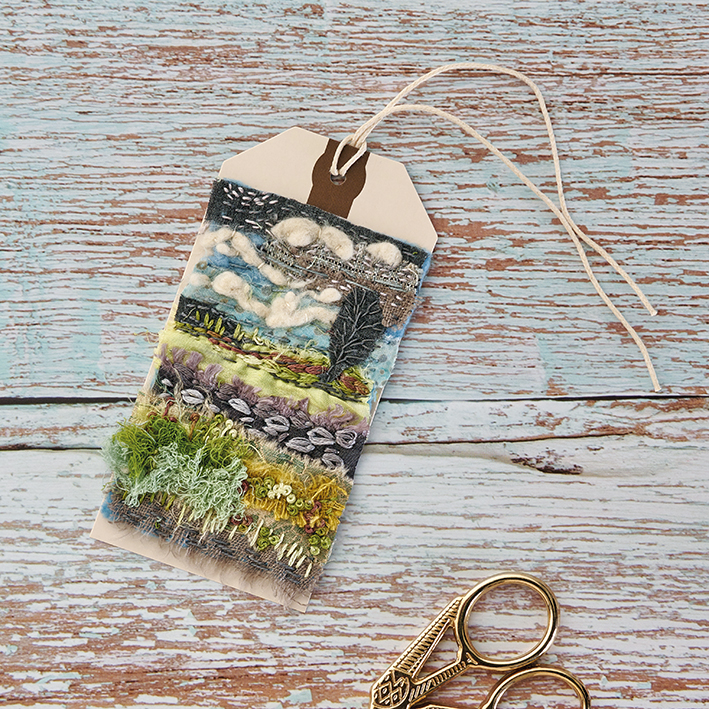 SPREAD YOUR WINGS
Allow your punch needle skills to take flight with Debbie von-Grabler Crozier's beautiful butterfly bag project.
LITTLE RIPPLES
Maggie Gee teaches two different decorative quilting techniques; Trapunto and Boutis.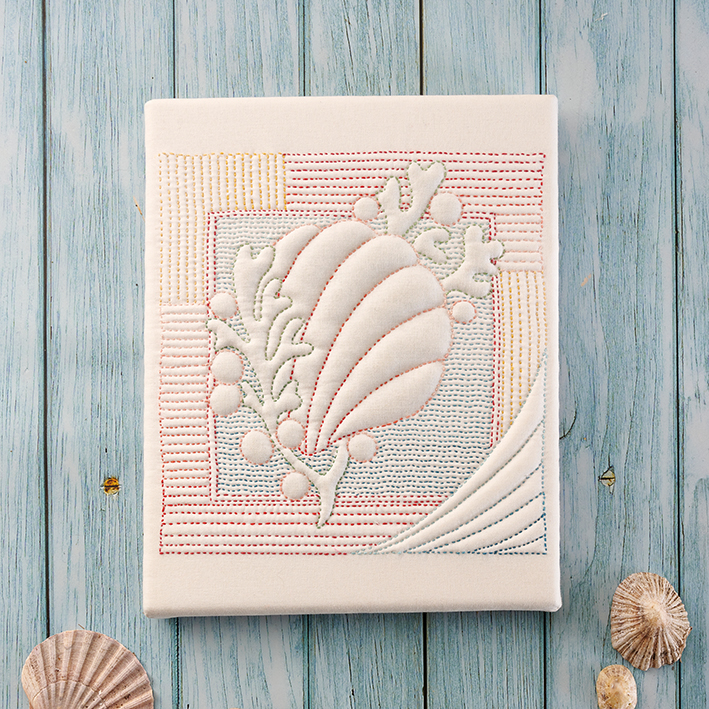 SHADES OF PALE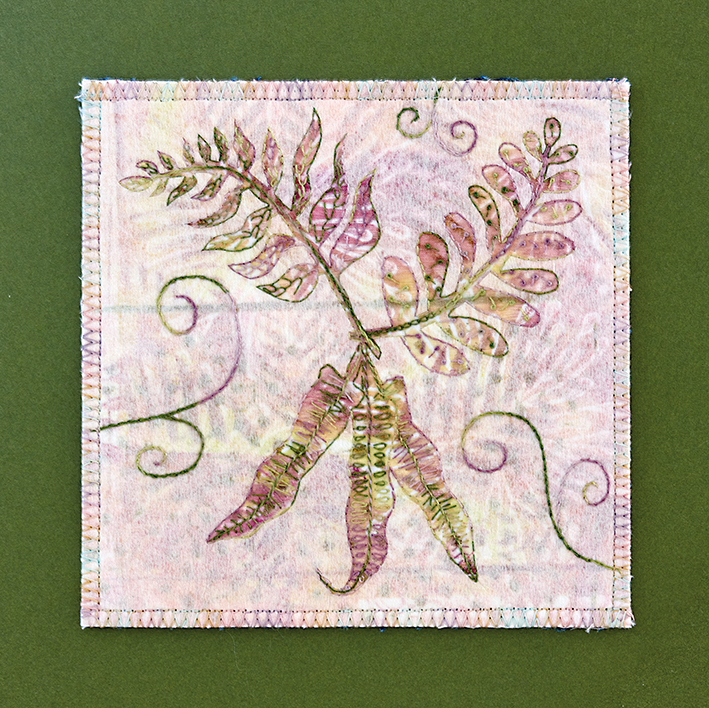 Chris Yates shares her original technique for layering up textures with a ferns design.
Inspirations
THE NEW NATURE
We meet some of the winners of the Hand & Lock Prize for Embroidery for 2022
MEET THE ARTIST
We chat to Chris Yates, creator of our layered ferns project in this issue.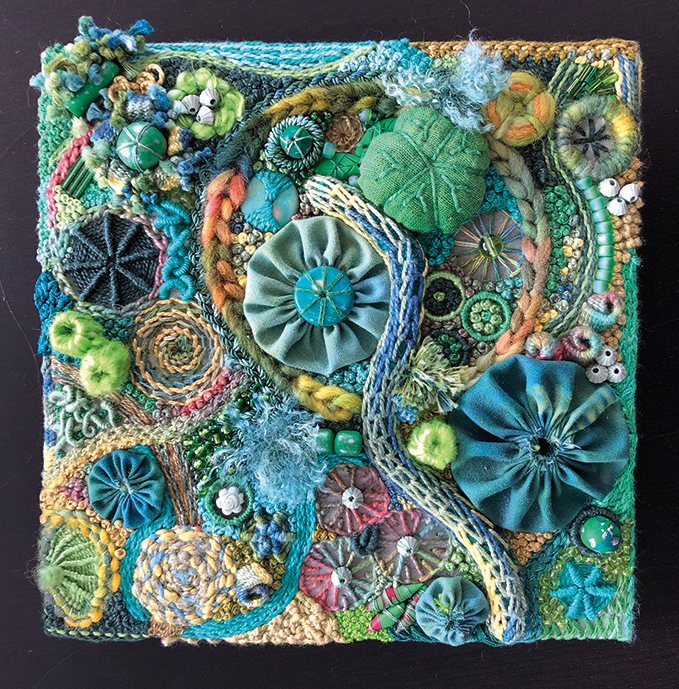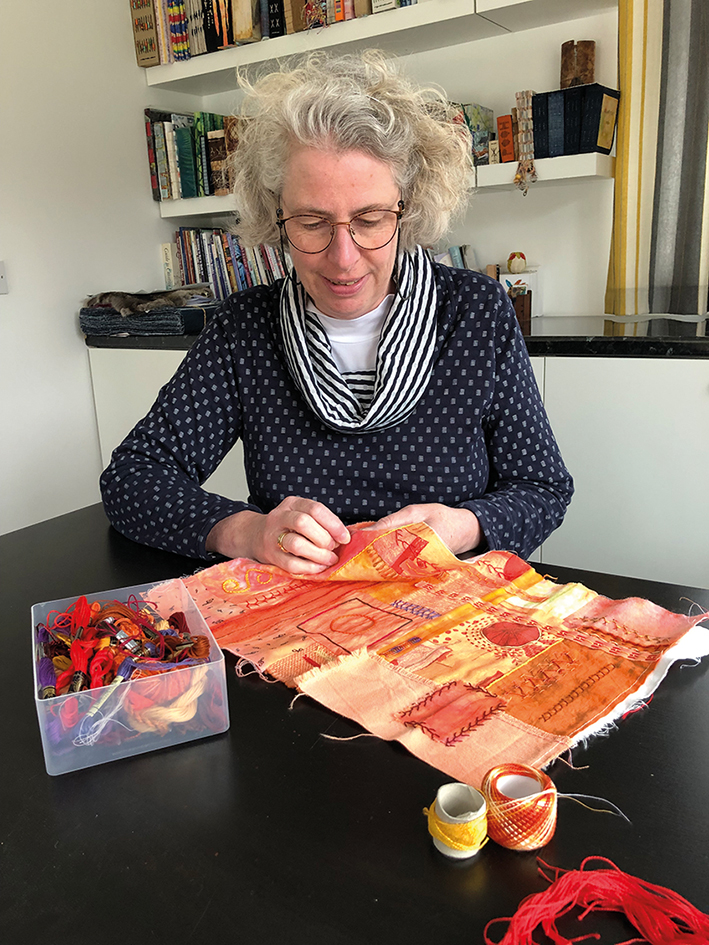 ---