The Embroiderers' Guild regularly commissions speakers and tutors to take part in our on-line events. We also offer on-line courses, and are currently working on the relaunch of our 'Inspired to Create' suite.
Talks:
---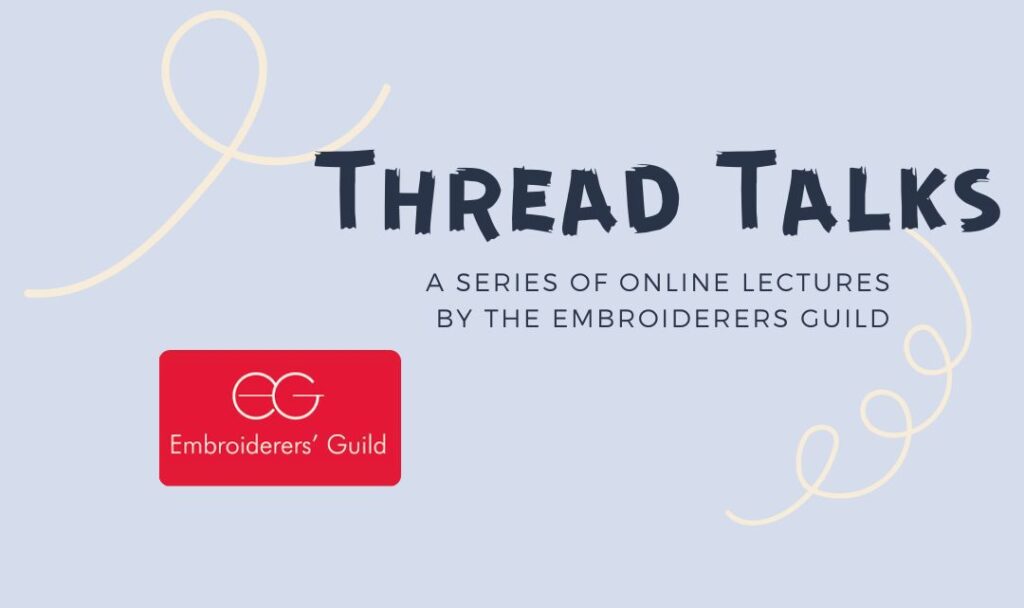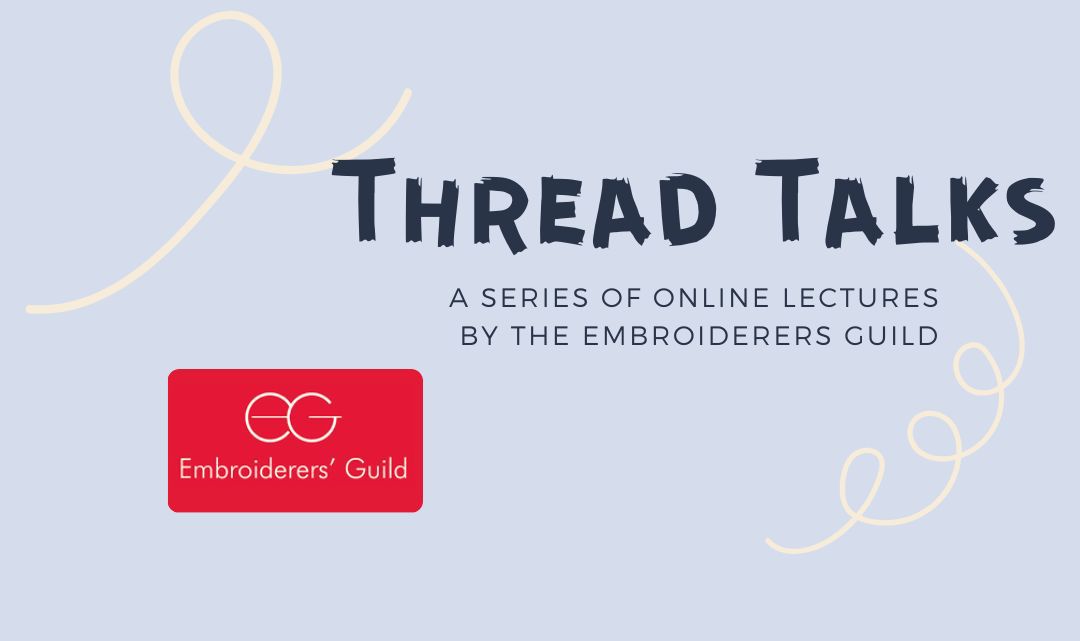 THREAD TALKS is a series of online lectures hosted by the Embroiderers' Guild. Our speakers talk about inspirations, community projects and lots of other textile art related topics. They also discuss creativity, how to resolve blocks, and how they create their pieces.
Speakers in this series have included textile artists Richard Box, Nicky Barfoot, Angie Hughes, Ninya Mikhaila and Maria Wigley.
Thread Talks is an on-going series – watch our 'Guild News' for announcements and dates of future talks.
Recordings of previous speakers are available
Talking Threads is a series of online events featuring two artists in discussion with 'Stitchery Stories' podcast host Susan Weeks.
Previous discussions have taken place between:
Hannah Maughan and Karen Nicol
Claire Wellesley-Smith and Mandy Pattullo
Vanessa Marr and Sarah Corbett
Future Talking Threads are being arranged. Watch our Guild News for announcements and dates.
Recordings of previous Talking Threads are available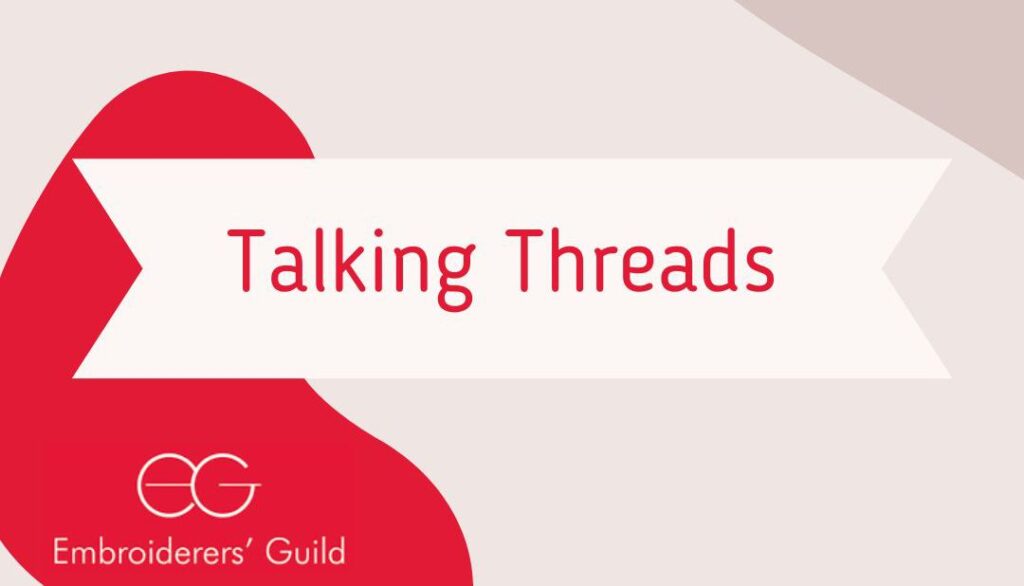 ---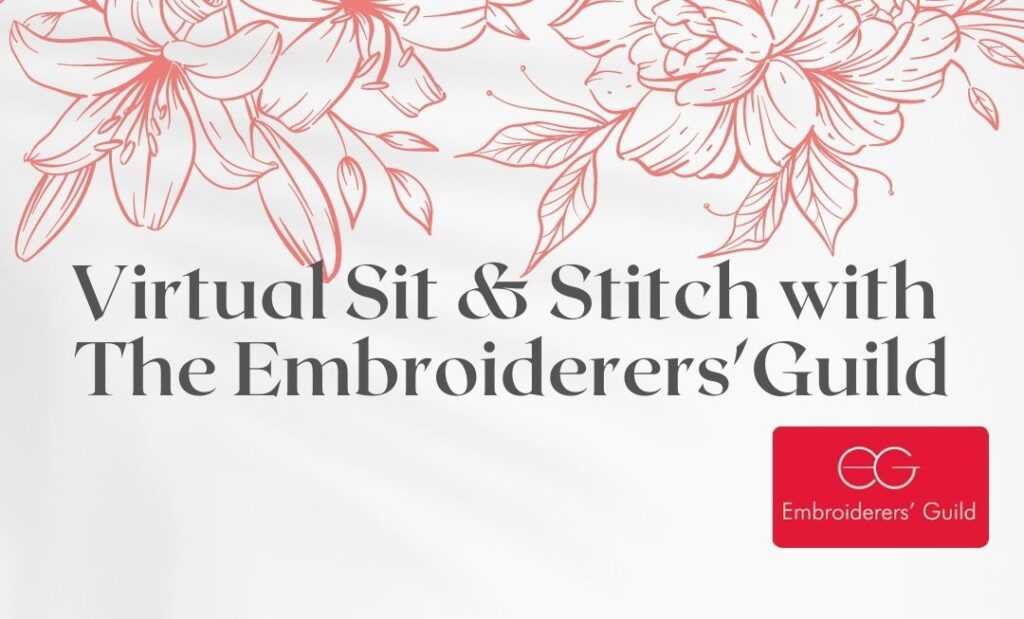 Come and sit and stitch with like minded people. Bring your stitching with you or just join us for a virtual cup of tea and a chat.
Are you stuck at home for any reason?
Are you stuck on a particular stitching project?
Do you like stitching with a group of like minded people?
Why not join our new weekly venture on Thursday afternoons from 2 p.m. until 4 p.m. UK time. Tickets are free (although we are grateful for any donations).
Bring your hand stitching along with you, or just join our zoom meeting for a virtual cup of tea. Conversation and chat will be encouraged.
Both beginners and experts are welcome.
Workshops and on-line Courses
The Guild hosts a range of on-line workshops and courses, ranging from one-off workshops/webinars, to tutored courses with limited membership, held over two or three pre-booked sessions.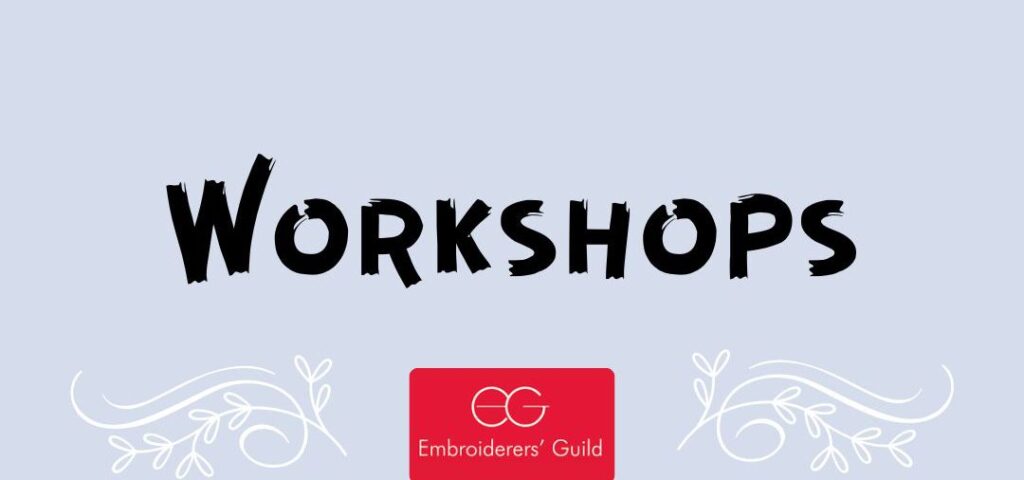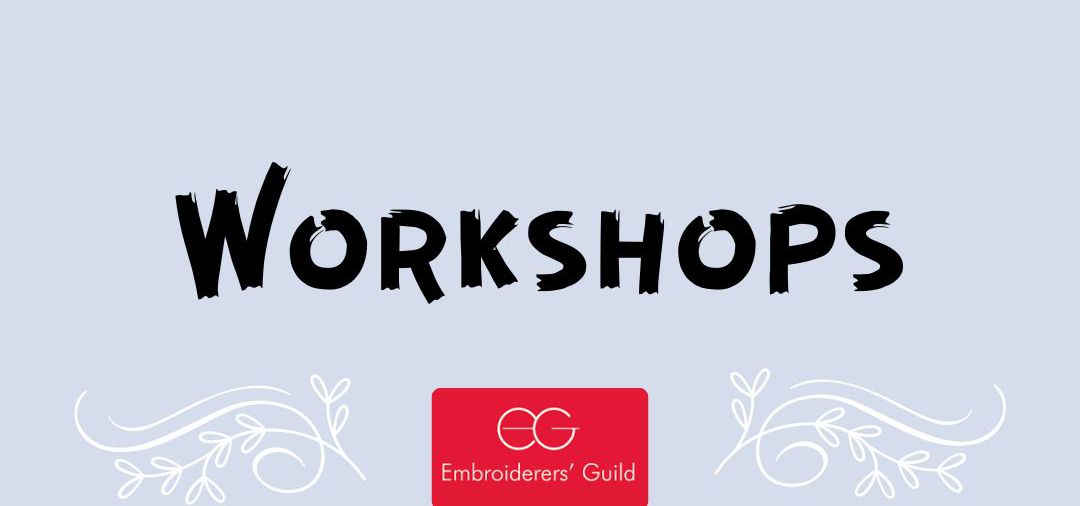 ---
Join embroidery artist and tutor Elnaz Yazdani online for this exciting hand embroidery course.
'Embroider Your Future' is a 3 workshop course combined with supported tutor time and guidance over 3 months by Leeds based Embroidery Artist and Educator Elnaz Yazdani.
Elnaz will guide you through a variety of hand embroidery techniques, applications and creative methods to get you started on your own creative path for embroidery design and making.
Who is this course for?
The course is suitable for complete beginners as well as those with some embroidery experience. All levels are welcome. The course would be perfect for anyone looking to study art/textiles, gain a new hobby, find wellbeing through craft or just try something completely different.
Our suite of distance-learning courses 'Inspired to Create' are being revised and will be available again soon. Watch Guild news for announcements!
Inspired to Create
---
.