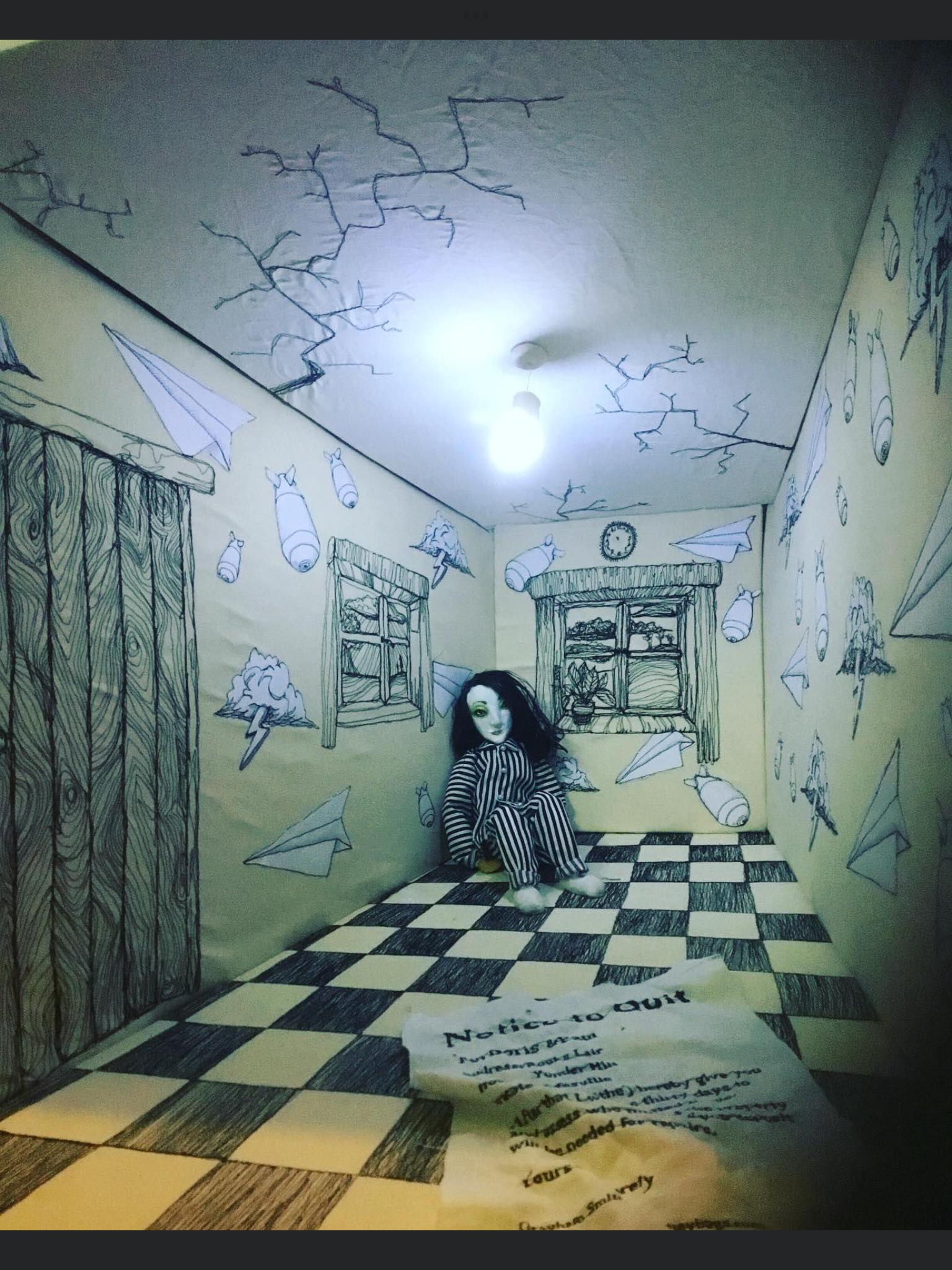 Featured image: work by Libbertine Vale (Graduate 2018 and Scholar 2019)
---
KNITTING AND STITCHING SHOWS:
ALEXANDRA PALACE OCTOBER 5TH –0CTOBER 8TH 2023
ROYAL HALL HARROGATE NOVEMBER 16TH-NOVEMBER 19TH 2023.
---
Thirty years ago, The Embroiderers' Guild instigated the first Graduate Showcase in conjunction with The Knitting and Stitching Show.
The Embroiderers' Guild is an education charity and one of its aims is to encourage and inform the creative process for textile students of all ages. The celebration of dedication, vision, and originality at a time when a student has just graduated, has always been an exciting and worthwhile thing to do for us. The Embroiderers' Guild Graduate Showcase was created over 30 years ago when a team of Embroidery artists and educators selected the best students from their end of year shows and with the help of The Knitting and Stitching Show organisers, each successful artist was given the opportunity to mount a one man show in The Textile Gallery of the shows at Alexandra Palace and The Royal Hall in Harrogate
The experience of presenting their work in a professional venue was a new learning curve for them, which prepared them for the daunting experience of self-promotion. Meeting a new vast interested public gave them real opportunities to develop their marketing skills.
Shortly afterwards we realised that supporting graduates after their showcase would establish our continuous support. We decided to select a graduate who had been working in the field for over a year, and award them a scholarship and bursary each year. These two opportunities have formed the basic thinking of our commitment to support embroidery graduates ever since.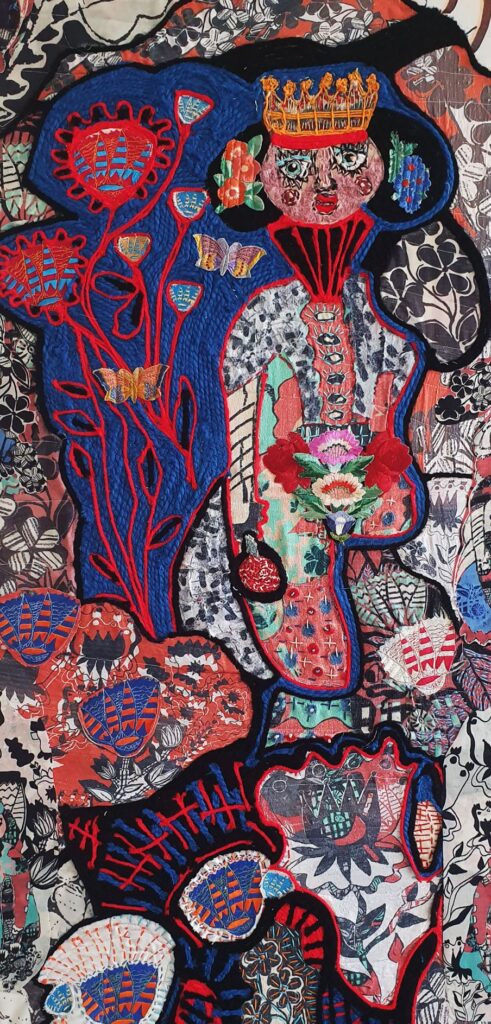 Thirty years on we want to continue our support by mounting this celebratory Retrospective exhibition this year. The exhibition aims to demonstrate where the graduates and scholars were with their work and careers at the time they were selected and to trace their journey to 2023.
We are enabling them to demonstrate the many varied journeys that they have selected so far. Some have chosen to remain in the traditional world of embroidery whether it be fashion, theatre, interior design, or fine art. Others will show how they have been able to develop or transfer their skills and ideas to meet the needs of a changing world.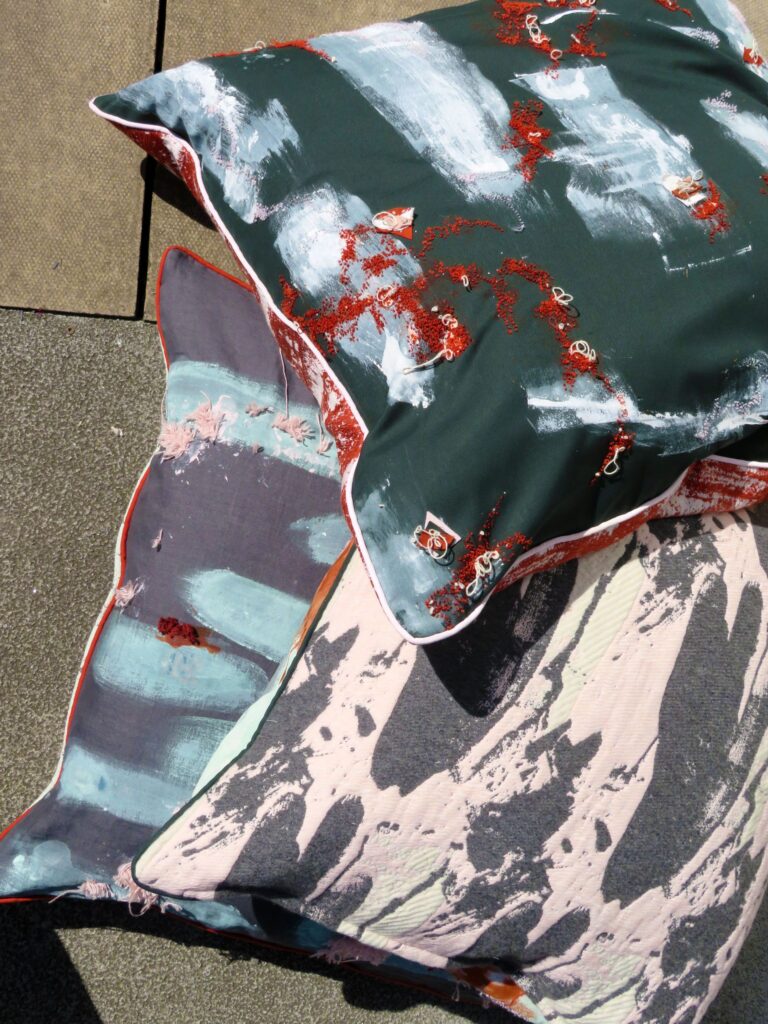 'The opportunity to exhibit at Alexandra Palace and Harrogate has been an amazing experience for me. I sold a considerable amount of work, which gave me the impetus to start my own business. Talking to the public helped me to develop my work in new ways and I have gained an enormous number of contacts. .I have also really enjoyed and benefitted from meeting other young embroiderers who have encouraged me and helped me to make my work more saleable. The Embroiderers' Guild have been enormously supportive throughout.'

Elle
Thanks are in order for the textile artists selected, but also their tutors at the Higher Education establishments who have worked above and beyond over the years and particularly those who have bent over backwards to support their students through the pandemic and afterwards
It is understood that parents today are worried about their children, their future and their career choices. It is hoped that this retrospective exhibition will serve to dispel parental anxiety, while inspiring and informing future generations to follow the many pathways open to them in the many and varied industries that relate to embellishment.
The previous emphasis on creativity in the National Curriculum has been eroded and the future of the creative industries has, as a result, been jeopardised. If we want to see opportunities for creativity in the future, we must fight to reinvent a national passion and support for those who wish to pursue a lifetime of creativity in all the arts. The future is in our hands.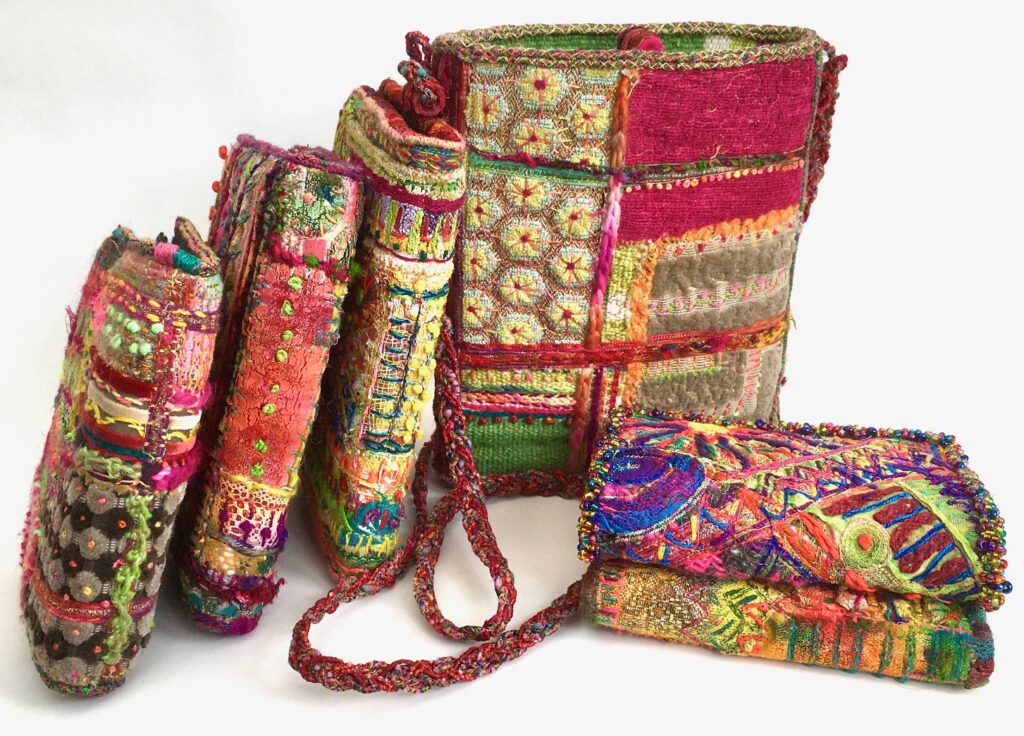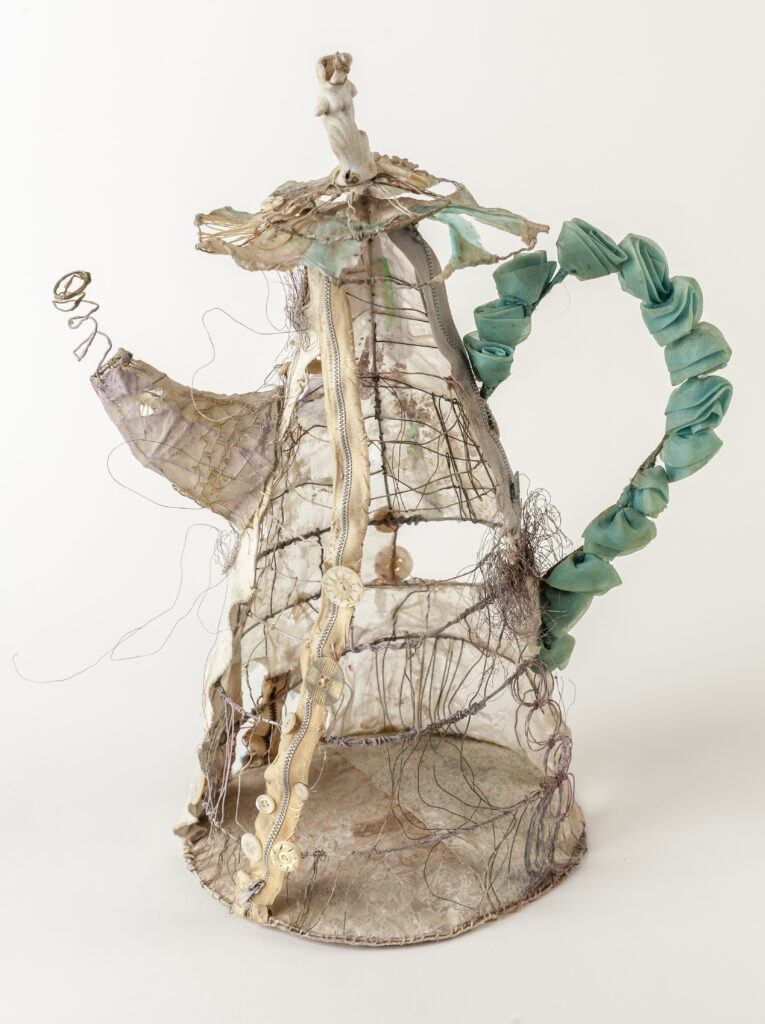 "I make sense of the world through my making – exploring narratives that evoke nostalgia, fragility and feelings of fragmentation". 

Priscilla
Anthea Godfrey. Artistic Director Embroiderers Guild
---
The exhibition will be supported by a Companion Book which will celebrate the careers of the artists so far, but will also provide something concrete to celebrate their achievements in the future.
Find details about the book (and how to order your copy) here: