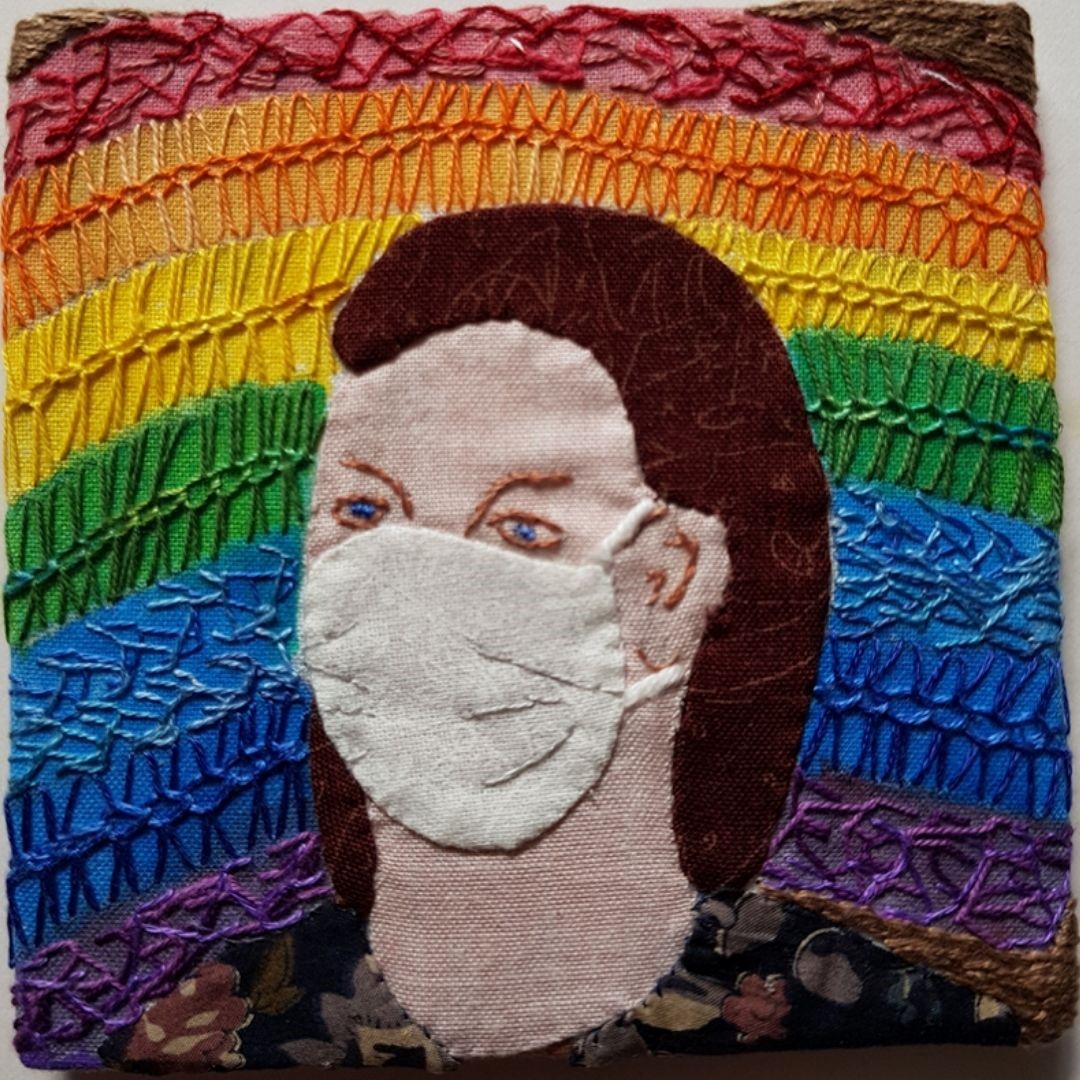 Giving Thanks to our NHS Heroes in Stitch
---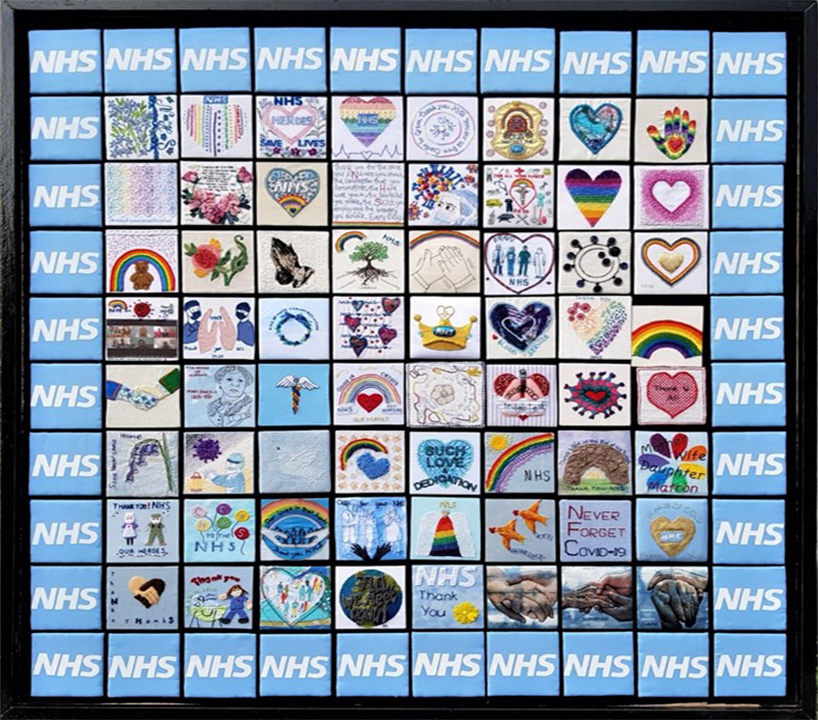 At the beginning of the pandemic, when so many of us were becoming increasingly reliant on medical help from our amazing NHS, the members of the Embroiderers' Guild decided to come together to show their support, appreciation and sincere thanks in the way that they know best – through the medium of stitch.
Our members were invited to each produce a stitched square which expressed their own personal and heartfelt message of thanks to our NHS. These would be joined together to produce a series of wall hangings to offer to NHS institutions. We received 176 stitched 'Thank You' squares and produced three wall hangings.
Our members have poured their hearts into this project, many of them sharing personal and touching stories of what the NHS means to them – whether it has been delivering their babies, supporting them through illness, saving lives or being there to care for their loved ones at a time when they needed it most. Each of the 176 entries are supported by a poignant story which not only demonstrates their heartfelt thanks through the pandemic but also show how the NHS was providing support at all times of day and night from birth to death. The embroidery produced by Guild members serves to remind everyone of the crisis, but also to thank our selfless NHS staff across the nation for their personal sacrifice.
---
Where will the Wall Hangings be on Display?
The Embroidery panels have now been presented to the Hillingdon Hospitals' NHS Foundation Trust, a London Trust who feel themselves fortunate to have been chosen to receive the gift. The Embroidery panels were presented to the Trust by Anthea Godfrey, Artistic Director of the Embroiders Guild in September 2022.
The Trust thanked the members of the Embroidery Guild for their work on this project and for choosing The Hillingdon Hospitals as a permanent home for the Embroidery. Two panels are on display on the Hillingdon site and the Mount Vernon site will be home to a third Embroidery panel.
If you would like a closer look at the individual pieces and the stories behind them, take a tour through our 'Reasons to be Thankful: Thank You NHS' e-books below…
---