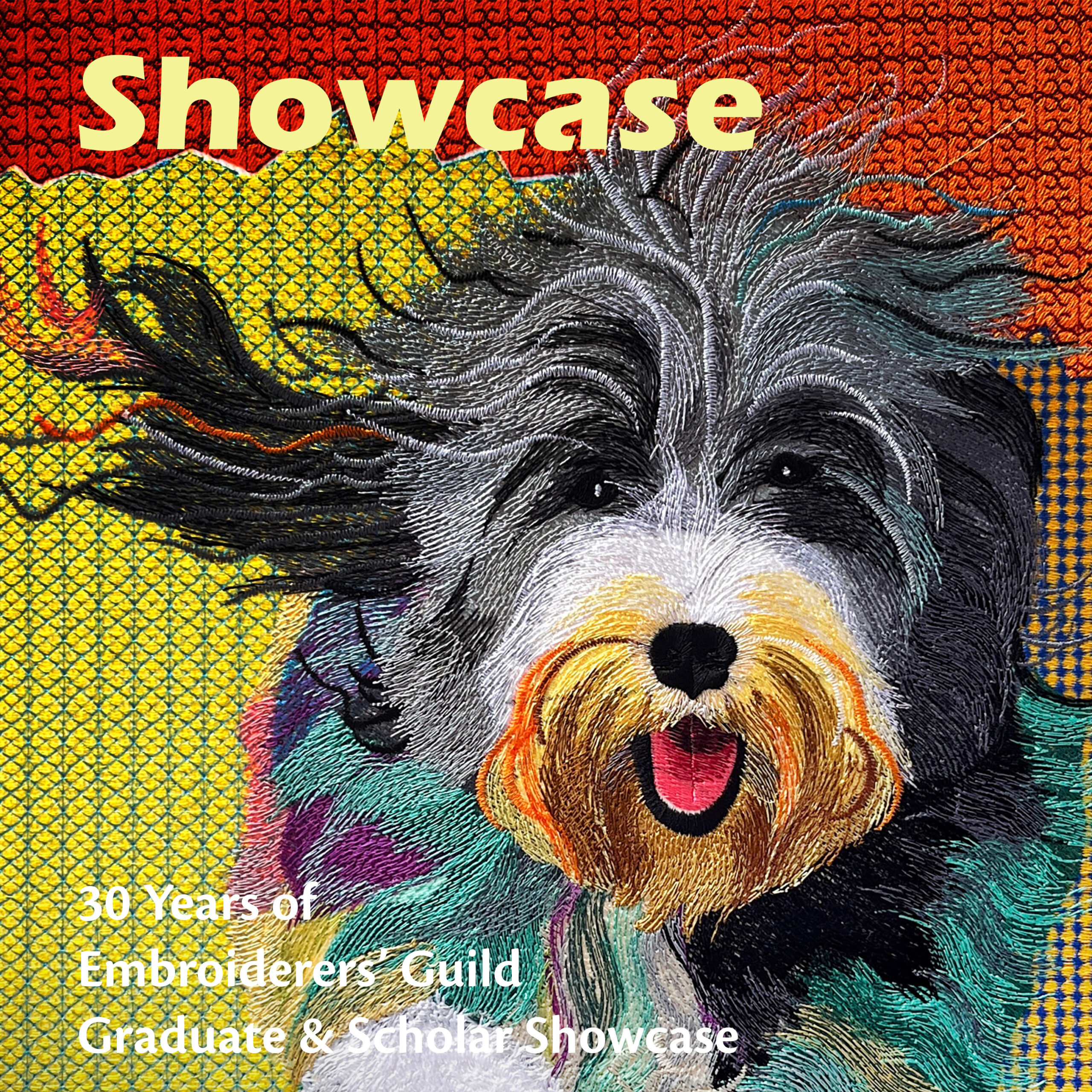 30 years of the Embroiderers' Guild Graduate and Scholar Showcase
"Immediate Live" and the Embroiderers' Guild have been supporting and promoting graduates and scholars at the Knitting and Stitching Shows for thirty years. They are proud to be showcasing and promoting these exceptional artists and designers and helping them on their way to success at the start of their career.
This year is a celebration of the thirty-year milestone with a Retrospective Exhibition of a selection of these artists at the Knitting and Stitching Shows. The exhibition will show their continuing journey with many artists stitching new pieces for display. Also included are pieces from their original Showcases.
The Embroiderers' Guild have published a Retrospective Companion Book which features all the graduates and scholars in the Retrospective Exhibition. Some have chosen to remain in the traditional world of embroidery whether it be fashion, theatre, interior design, or fine art. Others show how they have been able to develop or transfer their skills and ideas to meet the needs of a changing world. The book provides inspiration to artists wherever they are on their career path and an insight into the many varied career journeys available to textile artists.
To order your copy: https://www.mymagazinesub.co.uk/embroidery/merchandise/
---
For more detail about the exhibition see our: Graduate and Scholars 30 year retrospective