400 years of embroidered flowers from around the world
Flowers are one of the most popular images depicted in embroidery. Beyond their obvious visual appeal, flowers offer countless creative and symbolic possibilities in the use of colour, shape and pattern.
This new exhibition delves deep into the Embroiderers' Guild Collection to reveal fascinating and inspiring examples of stitched flowers – both modern and historical – from around the world. Some are exquisite floral forms produced in professional workshops, others are bold, contemporary artworks created by individual designer/makers. You'll see a wide variety of embroidery styles and techniques on display, including the use of more unexpected materials such as fish scales, animal hair and fruit and vegetable plastic net bags!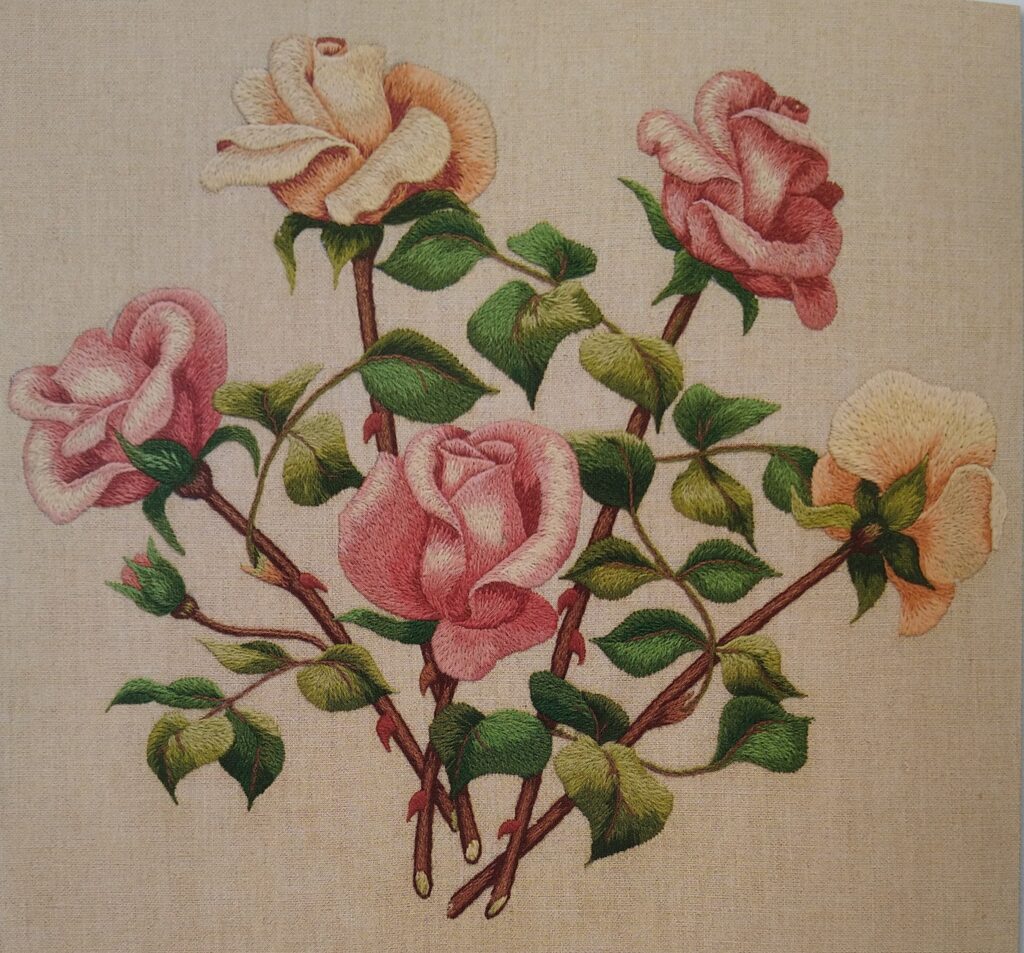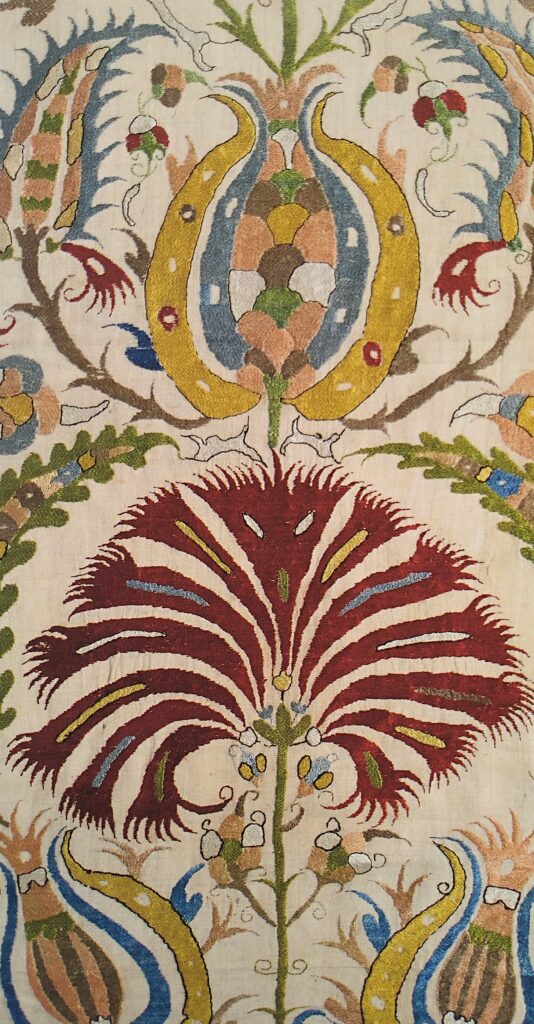 Why not come along and be inspired by 400 years of floral embroidery! The exhibition will run throughout 2023 – see www.discoverbucksmuseum.org for more details.
EG members can reclaim the museum admission fee of £5.50 by contacting finance@embroiderersguild.com and quoting their membership number.