Visitors to the Knitting and Stitching Shows this year had the opportunity to purchase one of our exclusive Tote Bags or Tea Towels. Useful, modern and stylish accessories with a retro feel, they are decorated with selected covers from our archive of 'Embroidery' and 'The Embroideress' magazines.
Both the Totes and the Tea Towels are now available to purchase on-line.
The Totes are made from a heavy-duty canvas with a base gusset that makes them the perfect size for carrying your sewing projects, your shopping, or anything else you need to transport.
The Tea Towels are 100% cotton and are good enough quality to stitch on. If you don't want to use them for the day-to-day washing up, they would look good as a wall hanging, used as the centre of a quilt, or just framed as is to decorate your kitchen or workroom.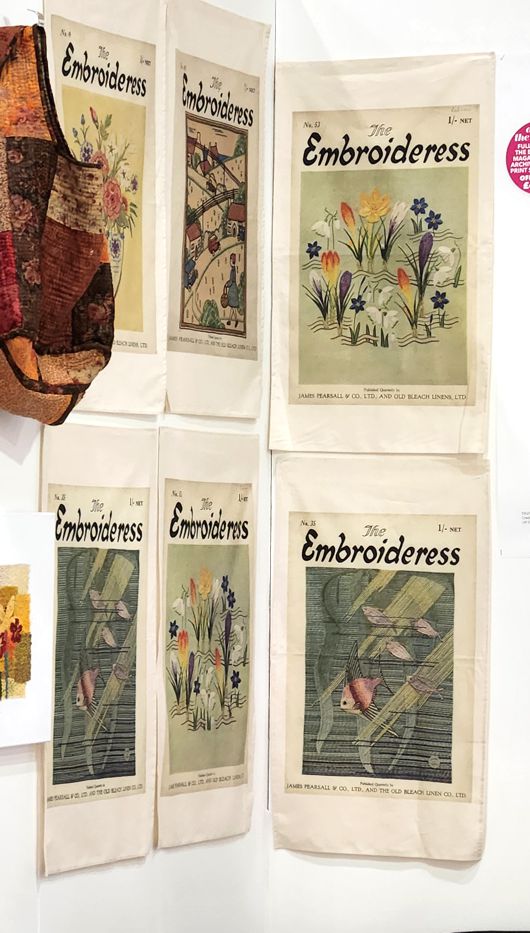 Why not buy one for yourself and one for a friend?
Maybe give a child or relative a stylish and useful gift?
Or drop a few hints to partners or friends – and you might find one of these under your tree this Christmas …
To own one of these exclusive designs, visit the Embroidery Magazine merchandise page: