The 2023 series of Thread Talks starts with Hanny Newton on the 31st January. We are planning to continue this popular series through the year – and where we have permission from the speakers, will make sure to record them so that they can be watched after the live event. Many of the 2022 talks are still available (just in case you missed one!)
Book your tickets for the new talks here.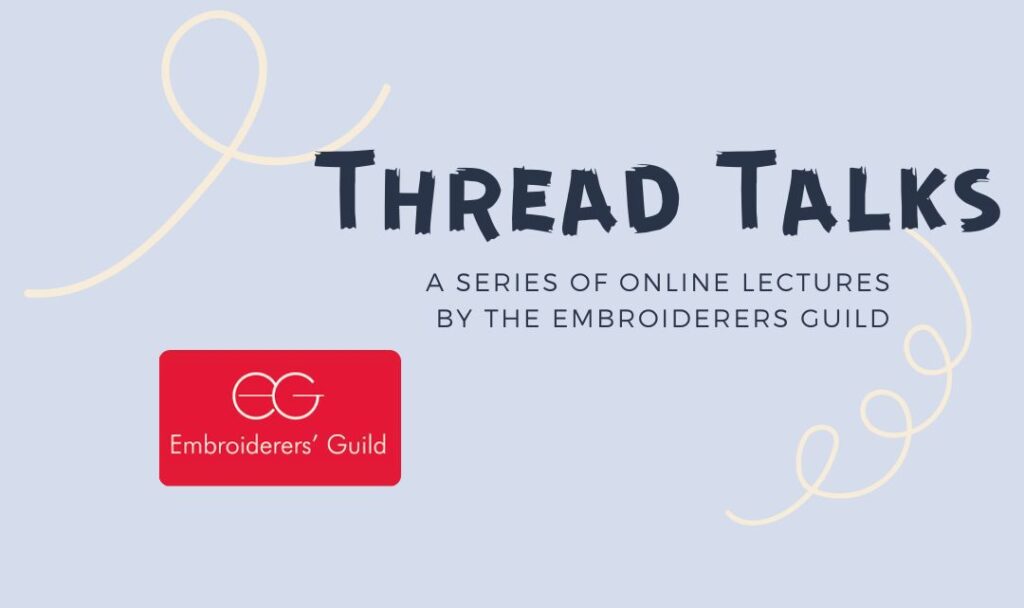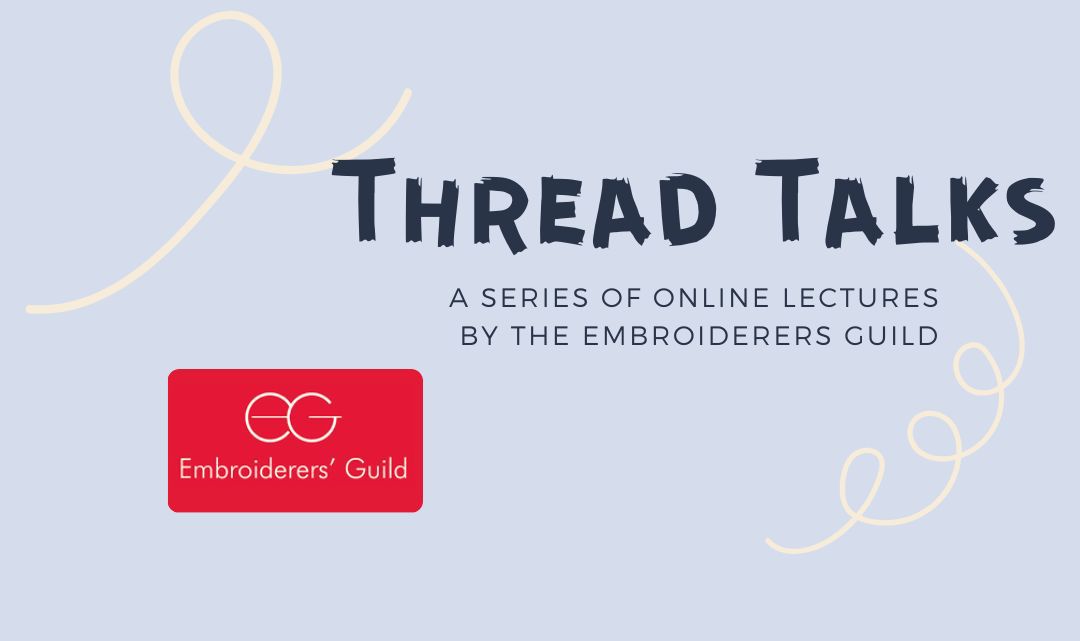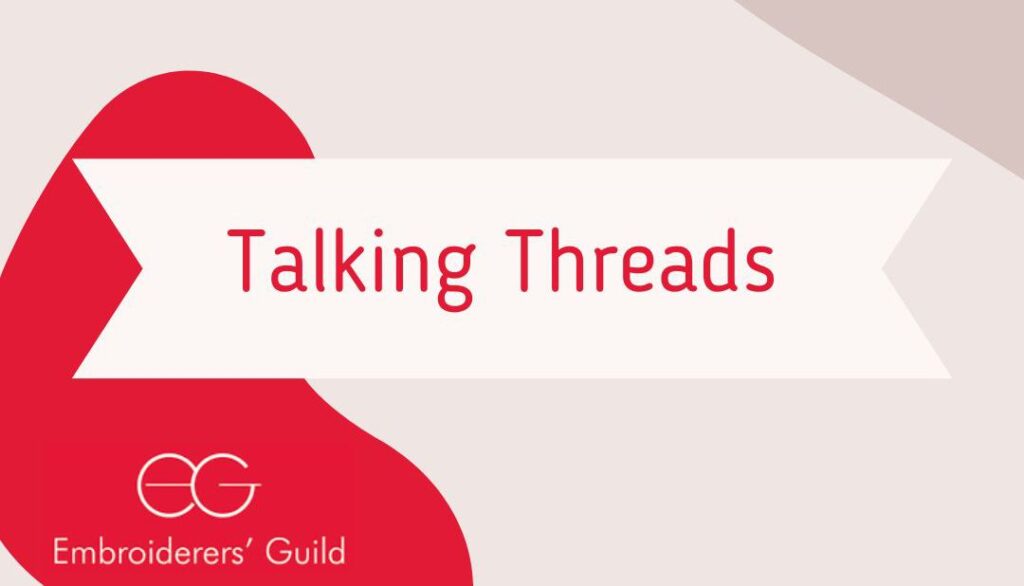 More Talking Threads! We are talking to a number of textile artists (and others) to bring you more interesting and lively conversations across 2023. Shelley Rhodes and Debbie Lyddon will be chatting on the 9th February. Watch this space to book tickets and see each new event as it is added to our programme.
More Workshops! Not only will there be further opportunities to take part in Embroidery Explorers with Felicity Alice, to explore Creative Metal Threads with Elnaz Yazdani, and to discover Goldwork with Emma Broughton – but we are extending our programme. Join Anne Brooke on the 7th of February for the first of our series of short workshops. These will be free for members, with non-members being asked to pay between £10 and £15.
Details of forthcoming workshops can be found here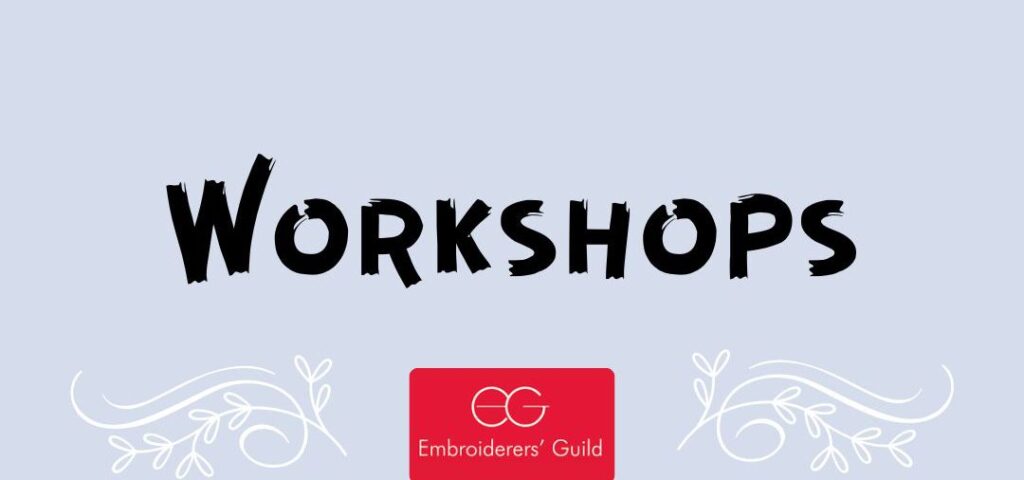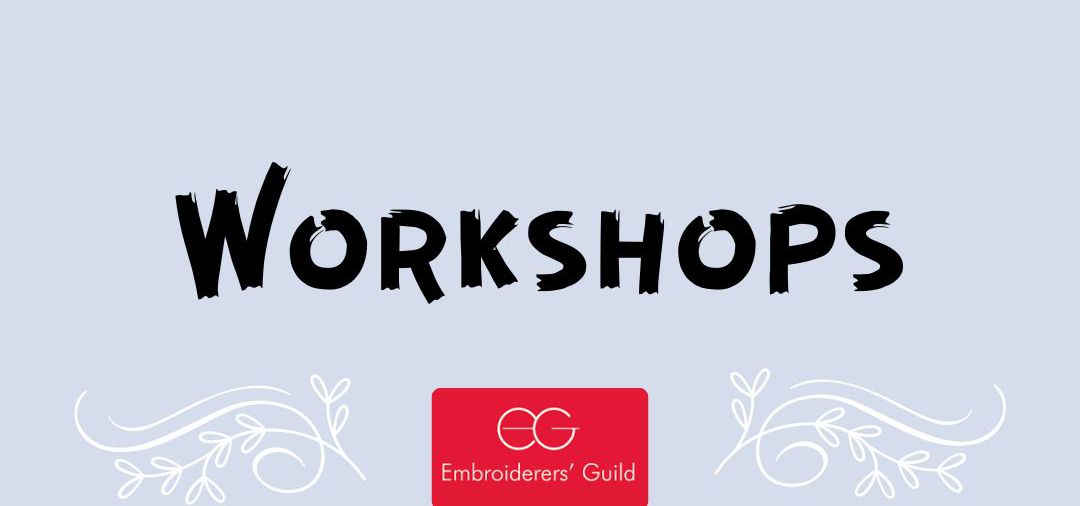 If you missed any of our events in 2022, past talks and recorded workshops can be found here.
But that's not all!
We will be relaunching our series of on-line, self-study courses – Inspired to Create – in 2023, starting with our introductory sessions.
There are two streams to these courses, one covering Hand Embroidery, and the other covering Machine Embroidery. They are designed to take you, step by step, on a creative journey, and will build both confidence and skills for the creation of your own unique work and designs. And if you're a Guild Member, you will be able to take advantage of our member discount. Information about the Courses and how to purchase them will be found here following our formal launch. Watch this space for an announcement in the New Year!
Other things to look forward to – a new exhibition of items from the collection (in the Beryl Dean Gallery at Discover Bucks Museum), our AGM in July, and a planned retrospective of previous Guild Graduates and Scholars at the Knitting & Stitching shows in the autumn.
We're looking forward to 2023.
Are you?