A Merry Christmas, a Joyful Yule, and Happy Holidays to all who celebrate this time of year.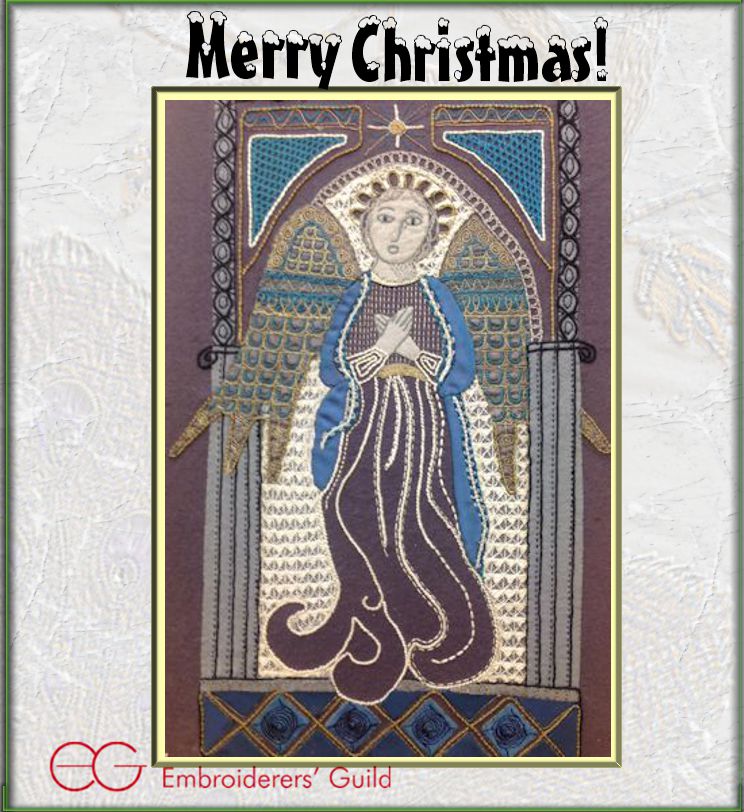 May your celebrations bring family and friends together, provide good things to eat, and entertainment for the heart and the soul. May you all receive the gift of time. Time for all the festive things, as well as time to spend creatively in the coming year.
We would like to thank our members, our affiliated groups, our subscribers and donors, and everyone who's attended a Guild event in the past year, for all their support in 2022. We hope you are looking forward to what we have planned for next year.
(See: Coming in 2023! for details)
The central panel on our Christmas card is the prize-winning entry in the EG Schools Challenge Cup 1959 in the colour and design category. Worked by Leslie Sillitoe from the Mary Boon Secondary School.
PS: The Embroiderers' Guild's Trustees and volunteers will be taking time off between Christmas Eve until the New Year. We'll see you all in 2023!